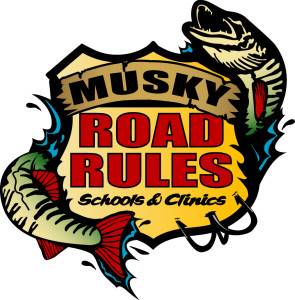 Musky Road Rules was started by professional muskie guides Tony Grant and Gregg Thomas in 2005 with the interest of fisherman in mind. They have spend a combined 30 plus years guiding, educating and entertaining countless number of muskie anglers on techniques, ethics and patterning muskies. Tony and Gregg formed their roots in the south on Kentucky's Cave Run and Green River Lakes, but expanded 15 years ago guiding various waters in Wisconsin and Minnesota during the hot summer months. It is through guiding and fishing tournaments across the country that has allowed them to gain the knowledge they are willing to share through their schools, clinics and seminars.
In 2013 Gregg and Tony took another step with Musky Road Rules and became the NEW promotors of the Ohio Musky Show in Columbus Ohio. Their future plans are to bring the muskie anglers of Ohio, Michigan, Kentucky, West Virginia and southern PA a great show with a variety of well known venders and area guides.
Joined with the NPAA plan to get the young anglers involved with kids day.
Visit us at www.ohiomuskyshow.com